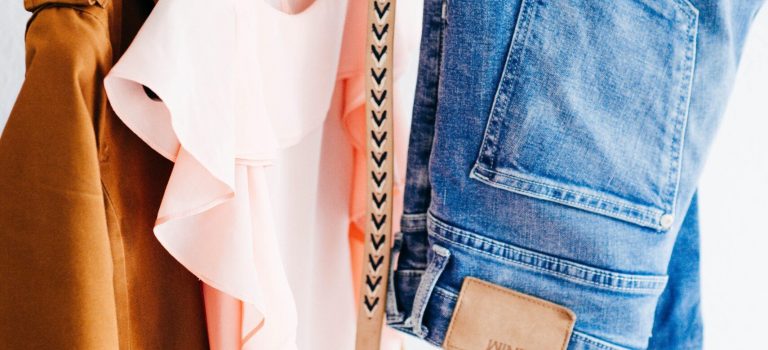 Fashion design is an art which includes the application of different types of designing techniques for the creation of clothing and accessories. It is a field of creation of clothing and its accessories by applying design, aesthetics and natural beauty. It is affected by cultural and social attitudes and changes over time and place. Fashion designing in France can prove a better place to pursue.
Study in France provides an excellent higher education system to not only its citizens but also foreigners. The dynamic culture of the country pulls students from other countries. The country has a tradition of scientific and technological innovation. This ensures that scholars can fully make use of their creativity.
Why would anyone study Fashion courses for designing?
The aim of Fashion Design is to create something people would love to look at and wear. Using all the materials and accessories available, and with the help of knowledge of history, technology and aesthetics, designers work to create garments of different varieties, each piece having to be as special and as amazing as the one before.
Reasons for studying Fashion Designing in France?
If you want to study fashion courses then France is the best place to study. Here are the reasons.
Language: 
Fashion courses in France are not only taught in French, but also in English. To study fashion courses in France, you do not need to have the French Proficiency. However, it is always advisable to have a basic knowledge of the French language. In some universities, there is no requirement of English proficiency tests too. For more information: Study in France without IELTS.
Courses:
Fashion courses in top fashion schools in Paris are numerous. Universities related to fashion offer courses like MBA in Fashion Industries at ModArt International, MBA in Luxury Brand Management at IFA Paris etc. There are even many short fashion courses in Paris.
Culture and Events:
The most significant reason to study fashion in France is the culture of the place and events happening all over the country. The streets are filled with shops from the top brands, and there is always an event across the country, for fashion and the art.
Best Fashion Schools in France
SKEMA Business School
IFA Paris – International Fashion Academy
Paris Fashion School by PSL-Ecole Nationale de Mode et Matière
ESMOD France
LISAA School of Design
Paris College of Art
Istituto Marangoni
ISC Paris
ModArt International
Top fashion schools in Paris:
France is perfect for studying a Fashion Design degree, but being the capital city, Paris has better opportunities to offer. The different types of courses in Paris are waiting for you to pursues if fashion is your field. There is a number of fields to study fashion, like Fashion Design, Fashion Management,  Fashion Promotion, Fashion Illustration etc. some of the Top fashion schools in Paris are mentioned below:
Institut Français de la mode — Paris
ENSAD — Paris
Esmod International — Bordeaux, Lyon, Paris, Rennes, Roubaix
Atelier Chradon-Savard — Nantes, Paris
ESAA – École Duperré — Paris
ECSCP — Paris
LISAA école de mode — Nantes, Paris
Studio Berçot — Paris
ENSCI – Les Ateliers — Paris
ENSAAMA — Olivier-de-Serres, Paris
Masters in fashion designing in France
M.B.A. in Fashion and Art Management. 
M.A. in Fashion Design
M.Sc. in Fashion Marketing, Design and Brand Strategies. 
M.B.A. in Global Fashion Media. 
M.A. in fashion film and photography
M.A. in Contemporary Fashion Design
How are the courses in Fashion Designing in France are taught?
The best news about these Fashion Design Master's degrees in France is that the majority of them are taught in English. Even students with classical teaching classes can get the chance to be involved in much of practical training, like :
attend workshops with industry professionals
partake in internships within fashion companies
watch fashion shows held right in the university
assist designers in their work
make your own contribution
All these activities are aimed at favouring networking, enabling you to establish useful contacts. The teaching staff in fashion design colleges in France and academies are all experts. Students can learn from leading designers of the best fashion houses, photographers and editors of fashion publishing houses, stylists in the industry of fashion and design etc. Being a student of Fashion Designing in France, you would study the history of art, art theories, textiles, fabrics etc. which will develop the skill of creating your own collection along with defining a brand and product strategy. Besides this, you will also draw sketches of models in which professors will try to develop your creative abilities. 
Career opportunities after pursuing a fashion designing in France
After graduation, you will be ready to face the fashion world with your hands-on skills, refined craft, and professional attitude. You can find challenging roles like :
Art director at design and photo agencies
Designer in a variety of fashion companies
Costume designer or Stylist for film, television or theatre productions
Artist or Illustrator for magazines and publishers 
Trend scout for art and design companies
Independent fashion designer or fashion entrepreneur
French people have a keen sense of style. In each corner you will find something new and inspiring, so you can complement your study course each day with a simple walk on the streets of France.
CALL US FOR MORE DETAILS !!